Props are often underutilized and dismissed as a valuable photographic asset. Perhaps we have seen the cliché used too many times – the bride and groom posing within a giant photo frame, the sport pose with the ball under the arm or the foot, a child with a melting ice cream, and so on.
Sometimes the prop can be intrusive and overwhelm the subject. It might be awkward to position and pose with or just not be a fun addition to the shoot. Yet props have so much potential to enhance the image by adding more depth to the story that we are telling. In some instances, it might be the props themselves that portray the story.
When working with people, props can help distract them from the camera, allowing more natural interaction. Pets/animals might be easier to deal with via some toys, and what child could resist the offer of a giant lollypop or similar treat? The 'Cake Smash' concept has been a popular one for toddler birthday shoots, seeing how much havoc a child can wreak on a birthday cake.
There is so much potential offered to get a unique and captivating image by adding a prop. Some scenes, like still life and food, can be totally reliant on the usage of props to the extent that the entire scene is staged, and if you think that is easy to pull off, try doing it yourself.
Recommended Reading: Want to learn how to make your photos stand out from everyone else's? Grab a copy of Photzy's premium guide: Effective Storytelling.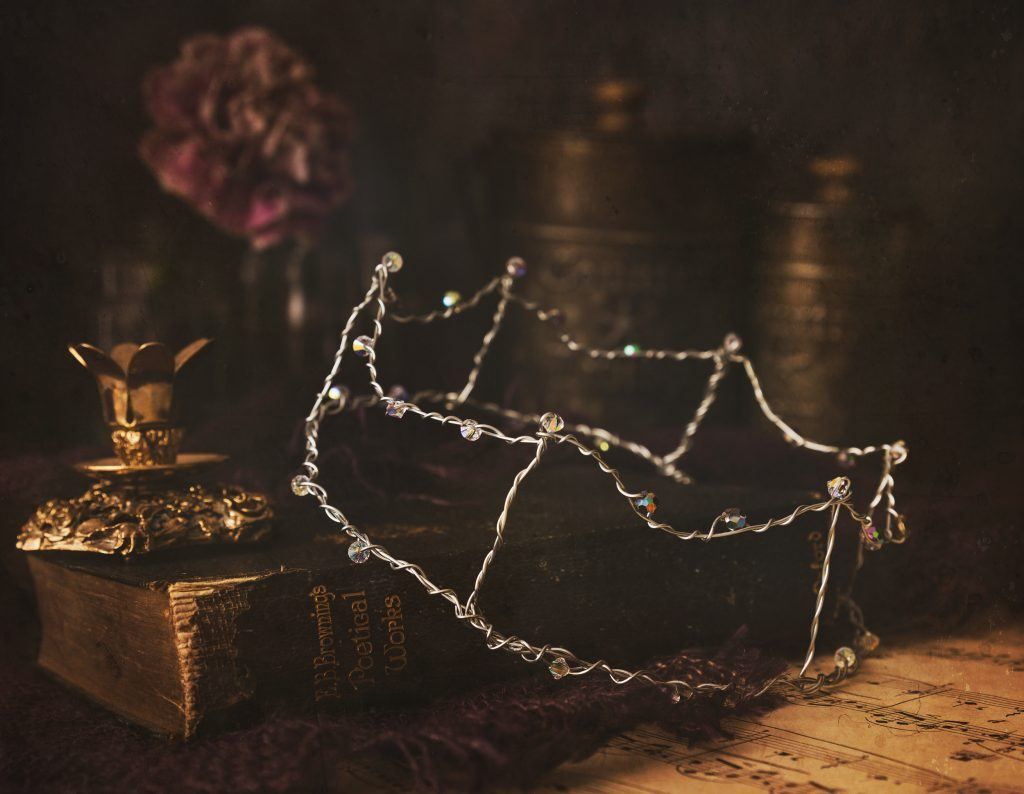 A still life scene completely composed merely of props, but it gives us layers of different elements, all contributing to the overall story. Photo by Stacey Hill
When posing for a portrait, most people are usually uncomfortable and nervous. Giving them a prop to interact with can be a distraction, which can help to relax them and get them to forget about the camera.
Consequently they will be more natural, and, depending on the prop, you may get a really different and unexpected image by giving them the time and space to have fun with it.
Maybe your subject is in a certain place or situation and you need to show that. Possibly they have a job or hobby that they want to express as part of the shoot, so having relevant props for them gives context to the image.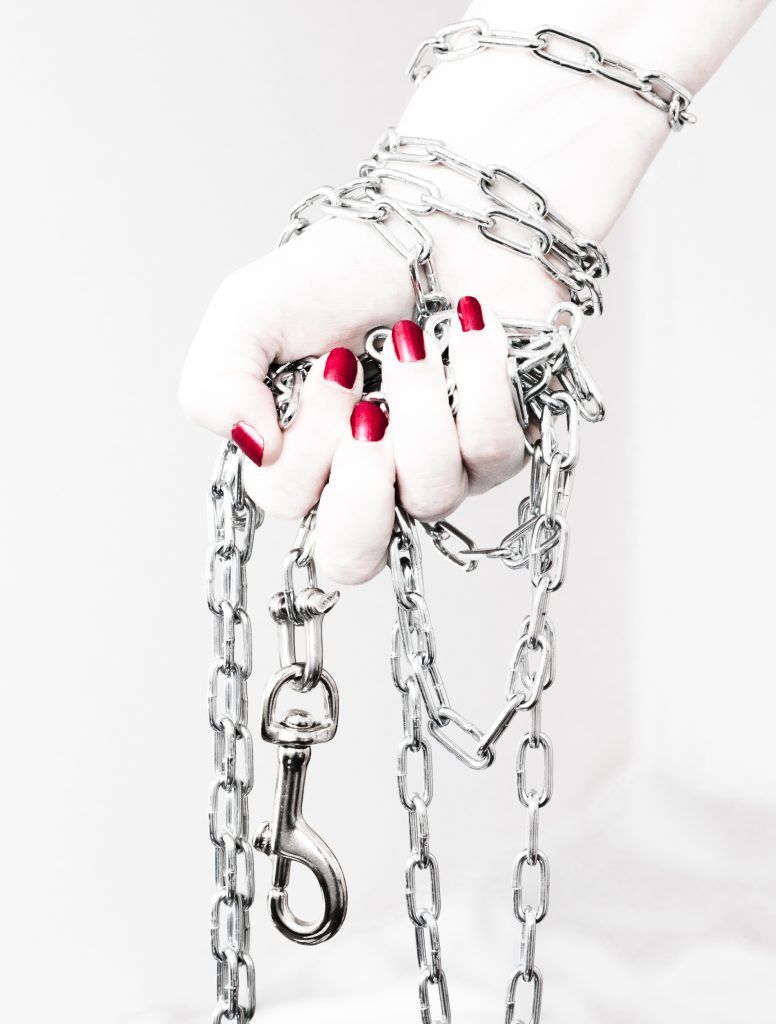 The chain and the bright nail polish are necessary props to make this image really stand out. Photo by Stacey Hill
There may be some specific props needed to show the subject within their environment, such as a bottle of wine in a vineyard, perhaps.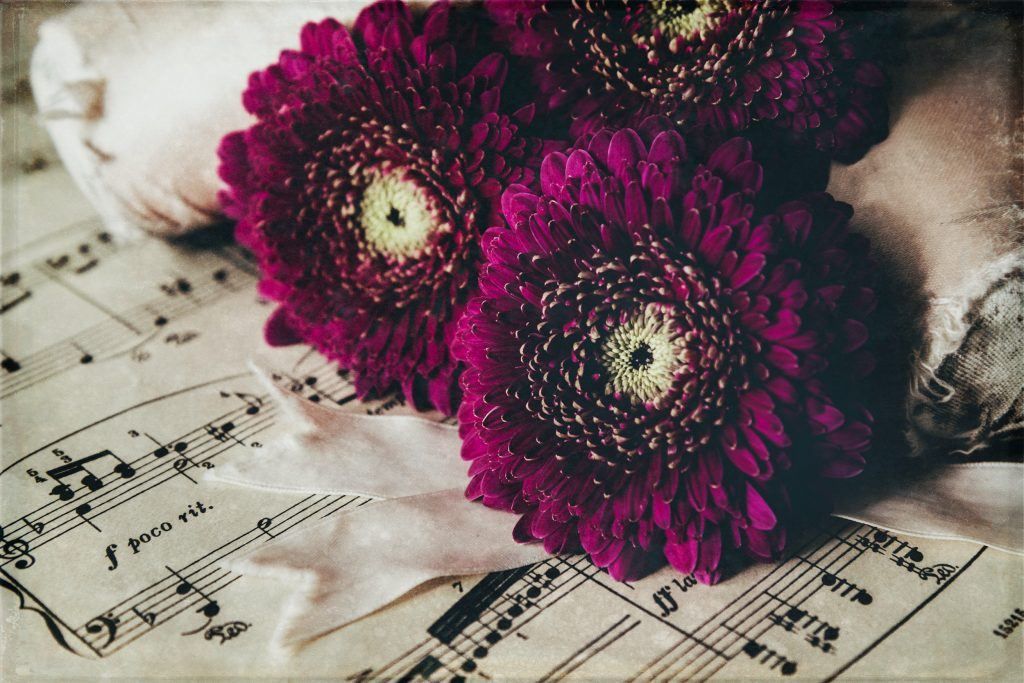 A timeless vintage-styled floral still life scene with music and dance as a theme. Photo by Stacey Hill
Sometimes it can just be fun to play, be it as a grownup or a kid, and having something to twirl around or muck about with allows many opportunities for fun.
It can be hard for people to relax, and it isn't until they do that you see their real personality.
Maybe you have a particular story to tell or a mood to evoke. Often, with food and still life scenes, you need to build that from the ground up using just props and your environment. Maybe it's someone leaving to go overseas, or an engagement shoot.
There are lots of stories to tell, and props help with that.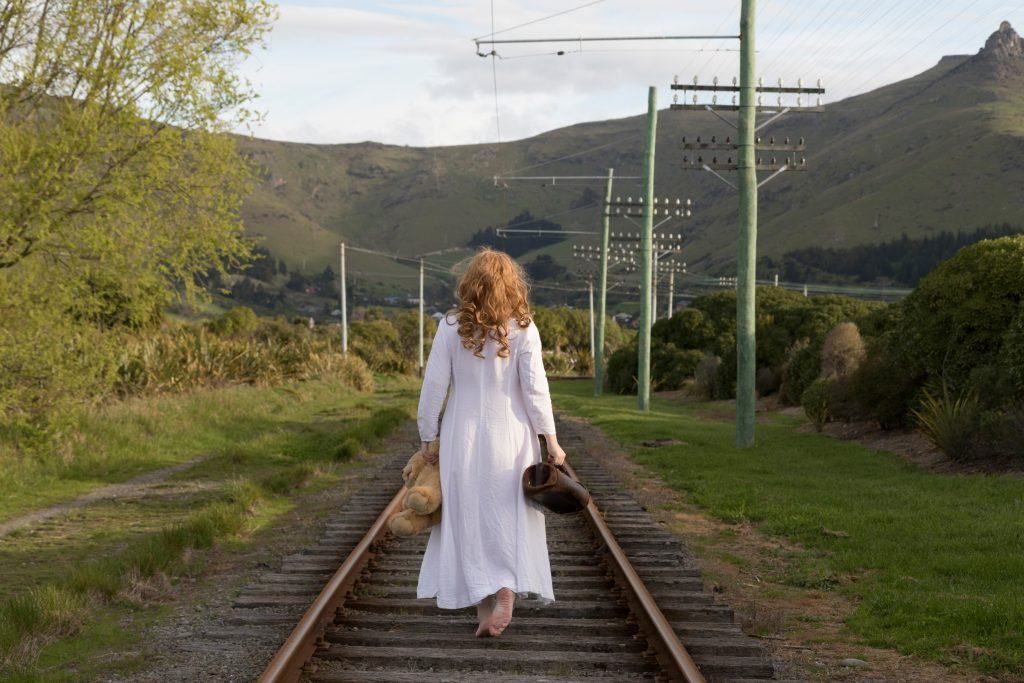 The wig, the dress, the teddy bear, and the bag are all props needed to tell this particular story. This is a 'before' compositing and editing shot. Photo by Stacey Hill
Having a person or a thing as the only element in a shot can be quite limiting for the viewer. It's hard to tell an engaging story and take a memorable shot that way.
So adding a cup of coffee or a glass of wine for them to hold (and drink from) helps change the scene and add more ambience to it.
If there is a particular life event happening, then props can help show the passage of time or the changes happening; think marks on a doorframe of the height of children, outgrowing shoes, school uniforms, sport events, dating.
Or think about the passage of seasons by the flowers and foliage in a garden, or the different food dishes available with seasonal fruits and vegetables.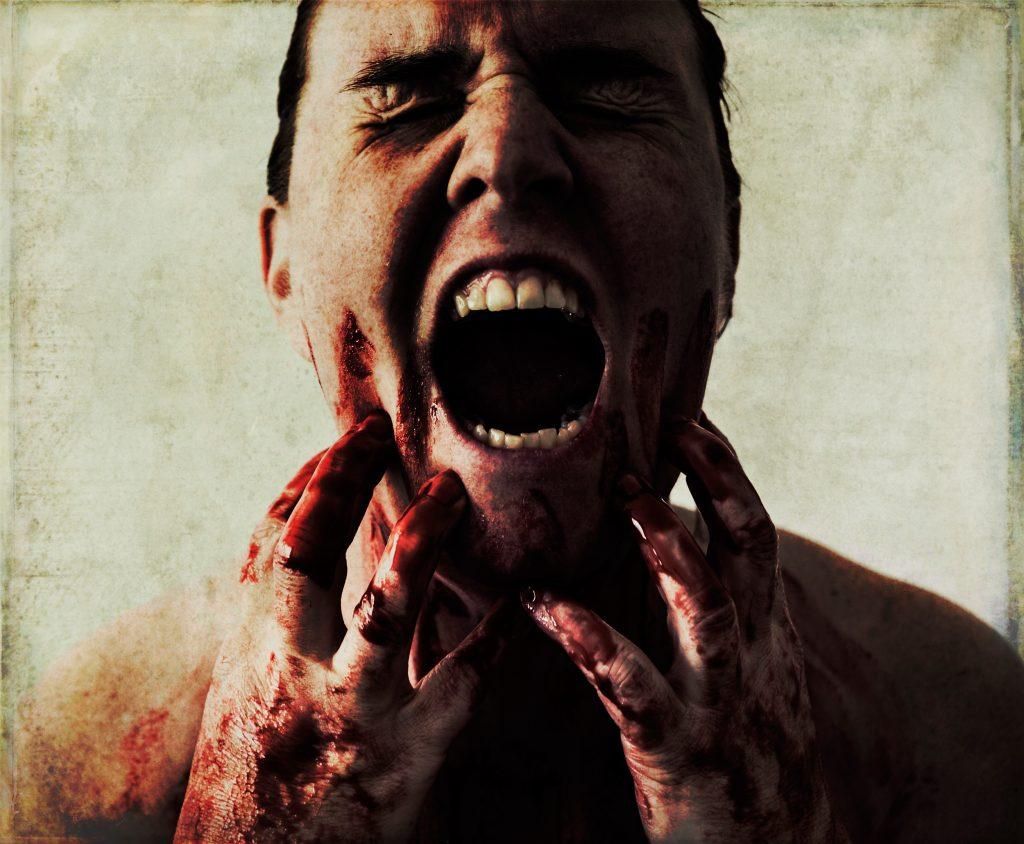 Lots of fake blood and some convincing emotion – the hands are part of the props in this scene. Photo by Stacey Hill
It's a common thing to see in landscape photography to have a person in the shot. This helps convey the scale of the wide sweeping vista in a way we can understand better by having the human form there to add a point of reference.
Cradling the feet of a newborn in a parent's hands helps to portray scale with real impact.
Key Lesson: Props add value to the image in a range of different ways, and you can enhance your image by using them with care and consideration.
Recommended Reading: Want to learn how to make your photos
stand out from everyone else's? Grab a copy of Photzy's premium guide: Effective Storytelling.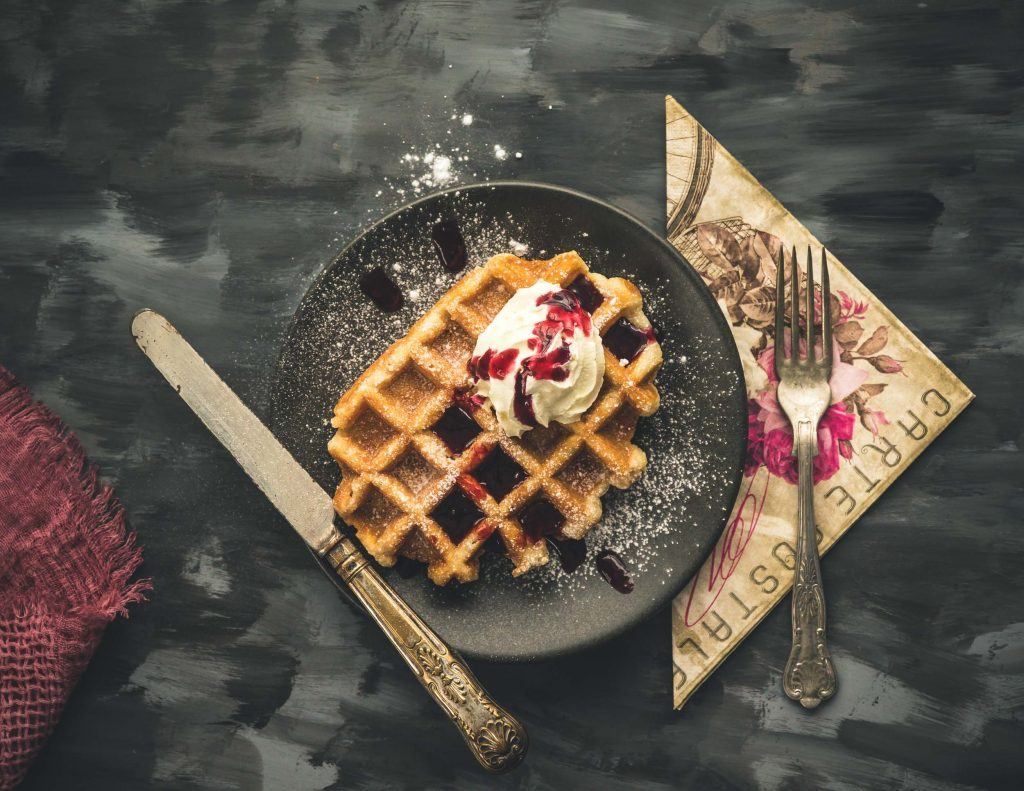 The antique knife used in this scene is very long and it slightly throws off the scale of the smaller plate in this scene. Photo by Stacey Hill
What Can Be Used as a Prop?
In reality, anything can be used as a prop depending on the scene and the shot. Here are some things I have used and a summary of the setup:
Long piece of white see-through fabric for draping a nude
Teddy bear for posing with a person, and also as a standalone subject
Leather doctor's bag for posing with a person
Pair of pointe shoes for still life scenes
Lingerie and stockings for a fine art selfportrait series
Feathers for food and still life scenes
Length of chain for a fine art self-portrait series
Red/black lace fan for artistic portraits
String of pearls for self-portraits and still life scenes
Flowers for still life scenes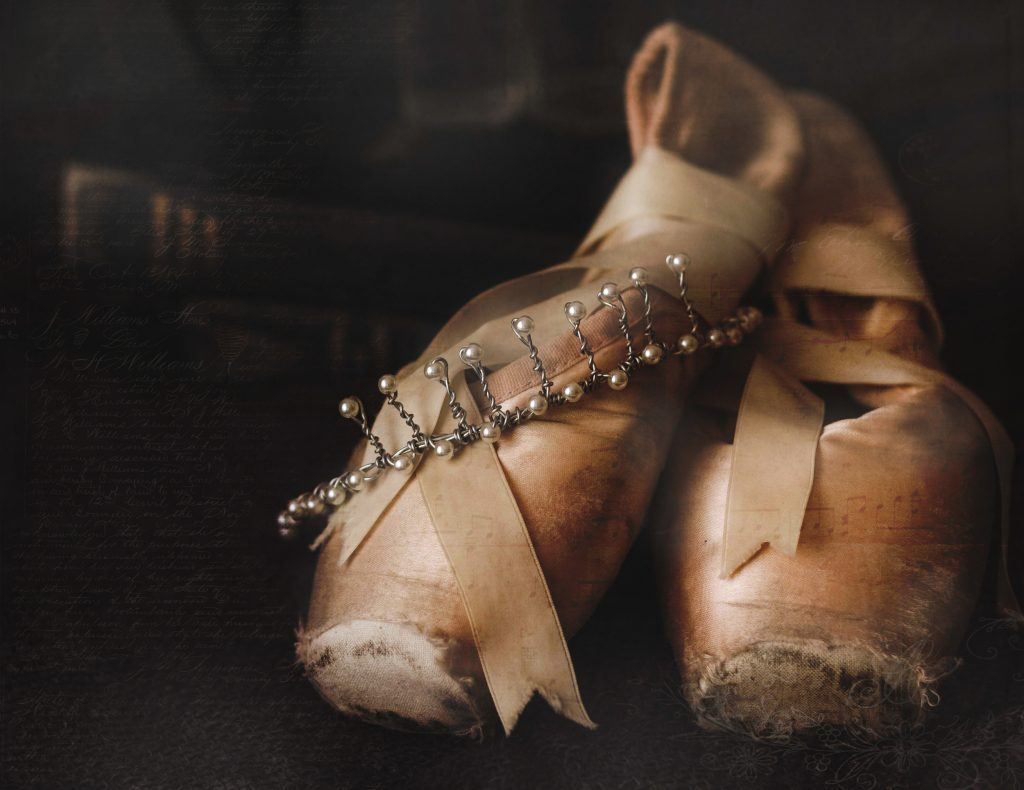 I made this pearl and wire tiara to use as a prop with the pointe shoes. Photo by Stacey Hill
Dominatrix heels for a fine art selfportrait project
Replica pistol for a fine art selfportrait project
Whisky bottle and glass for still life scenes
Leather cuffs and collar (and chain) for fine art self portrait projects
Cutlery/china/glass, etc. for food and still life scenes
Tiara for still life scenes
Food for food and still life scenes
Bottles/keys/scissors for food and still life scenes
Fake blood for fine art self-portraits
Books/maps/mus c sheets for food and still life scenes
A wig for fine art self-portraits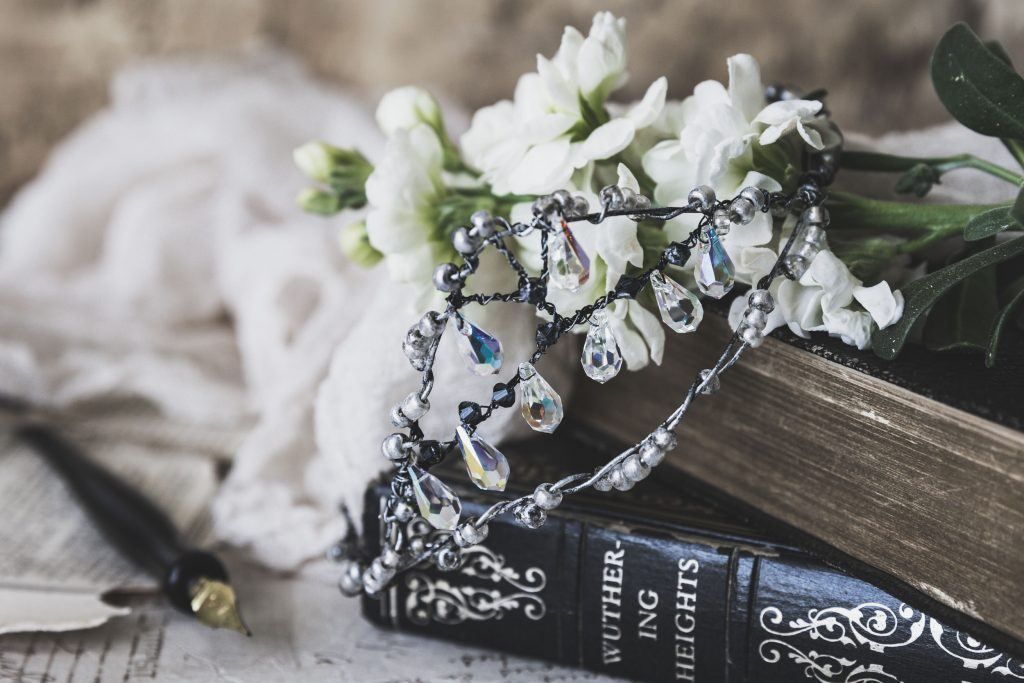 Another fancy beaded tiara I made to use in still life scenes. Everything in this is a prop, including the custom-made background. Photo by Stacey Hill
I don't do a lot of classical portraits with other people, but all of these could easily be used as props with a model/subject as well.
Props don't need to be expensive, and, depending on your particular style of photography, you can assemble a collection that can be used many times.
Other props I would like to use are as follows:
Burning steel wool for night shots
Smoke bombs
Light painting tools (pixel stick, colored hoops, fire)
Mirrors
Umbrella
Sparklers in a Mason Jar
Balloons
Carnival mask
Key Lesson: Anything can be used as a prop so long as it enhances and supports the story you are telling in your image.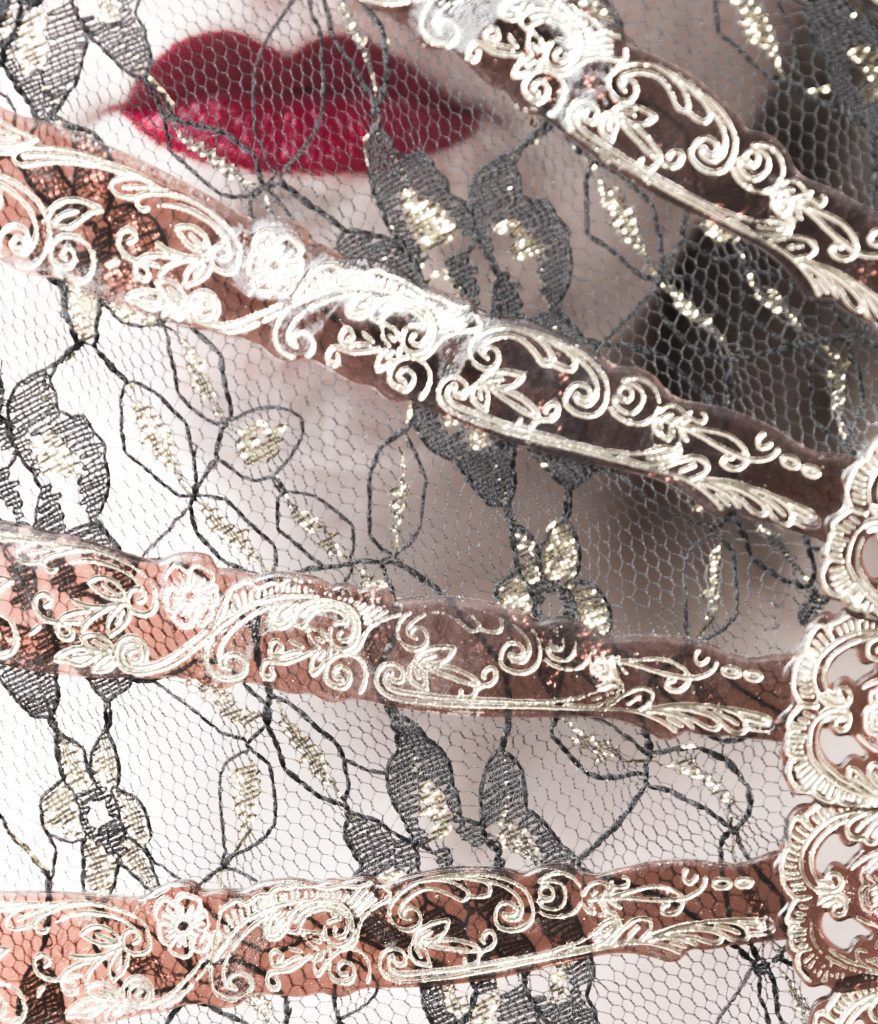 Red lipstick and the fan are the necessary props here. Photo by Stacey Hill
First of all, be creative! Don't fall for the same cliché that you can easily find on Pinterest or Instagram. Take those ideas and use them in your own unique way.
Of course you might have a client who really wants a particular shot, so if they are a paying customer who is happy with the outcome, then that is your call. It doesn't mean you can't play and experiment; you never know what you might end up with!
Experiment and Try Something Different
Use something unexpected to catch the eye or somehow add to the story you are shooting. Position the prop or subject in an unexpected way. Have the subject interact with it outside of the usual ways you might use it. Allow your subject time to play and experiment themselves.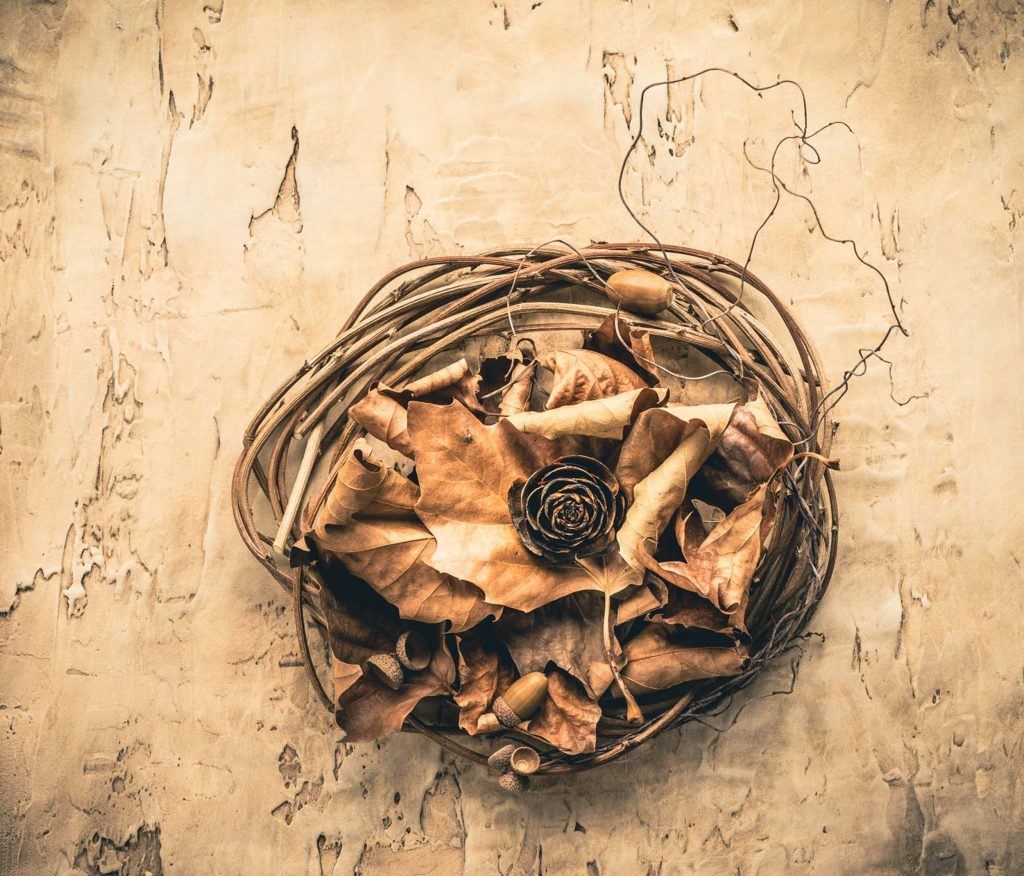 A completely staged autumn arrangement with the dried vines adding a random chaotic element to save it from being too perfect. Photo by Stacey Hill
Try Not to Make It Looked too Staged
Allow for some imperfections to add the human touch: the dribble of cream over the edge of the cake, a few crumbs on the tablecloth, books not perfectly aligned but stacked at random. Tying in to the different approach, let your subject interact with the prop in a way that is natural to them rather than some predefined pose.
Aim for a Classic, Timeless Style
Many food and still life shots have a vintage or retro approach. This type of styling is very classic and ages well and has generic appeal. If you have a prop that is easily identified to a specific time or place, it can date your image.
Use props to add a pop of color or contrast to an image, as it can help bring the attention to the subject even more: a yellow balloon, a bright umbrella, some red gumboots, a striped lollypop, a bunch of bright flowers, or a bowl of fruit.
If you have some subjects with a particular story to tell, then make it relevant and meaningful to "their" story. Ask them what matters, ask them to bring props that tie in to that story, and let them interact with them (i.e. a bride being given a piece of heirloom jewelry to wear on her wedding day, the family bible being signed at a christening, children playing with the aged family dog for one last photo shoot, a dad with his much loved restored classic car).
Tell the stories of the people with the pieces of their life that have meaning to them rather than some random stuff you thought looked cool.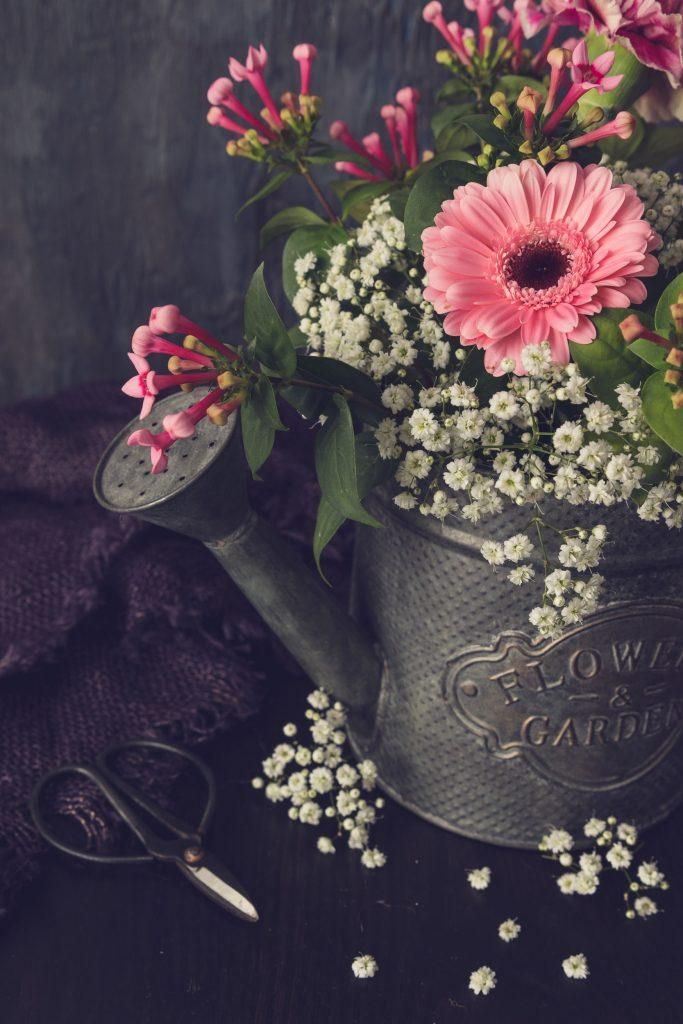 The snips help tell the story of flowers freshly picked from the garden. Photo by Stacey Hill
Don't overwhelm the shot with too much stuff. Even a food or still life shot can be too crowded and messy. Set the subject up in the best but simplest way.
Key Lesson: Be creative in your use of props. Think outside the box, but also don't overthink it too much either.
A small selection of some of my food/still life props. Photo by Stacey Hill
If you are on a budget, then look in second-hand shops or online deals. Plus, if you are looking for vintage/retro styling options, you can often get real actual vintage pieces.
Add your unique take on your props by creating your own. Need some wrapped presents for a birthday shoot? Get some boxes, wrapping paper, and bows and go nuts. For food and still life shots, many photographers make their own backgrounds. It's more cost effective and you get something different to suit your own style.
Ask friends and family to have a hunt in their cupboards /closet/garage. All sorts of interesting things can be found for free that way.
If you know photographers or crafters with stills or stuff, offer a trade, swap, or borrow system.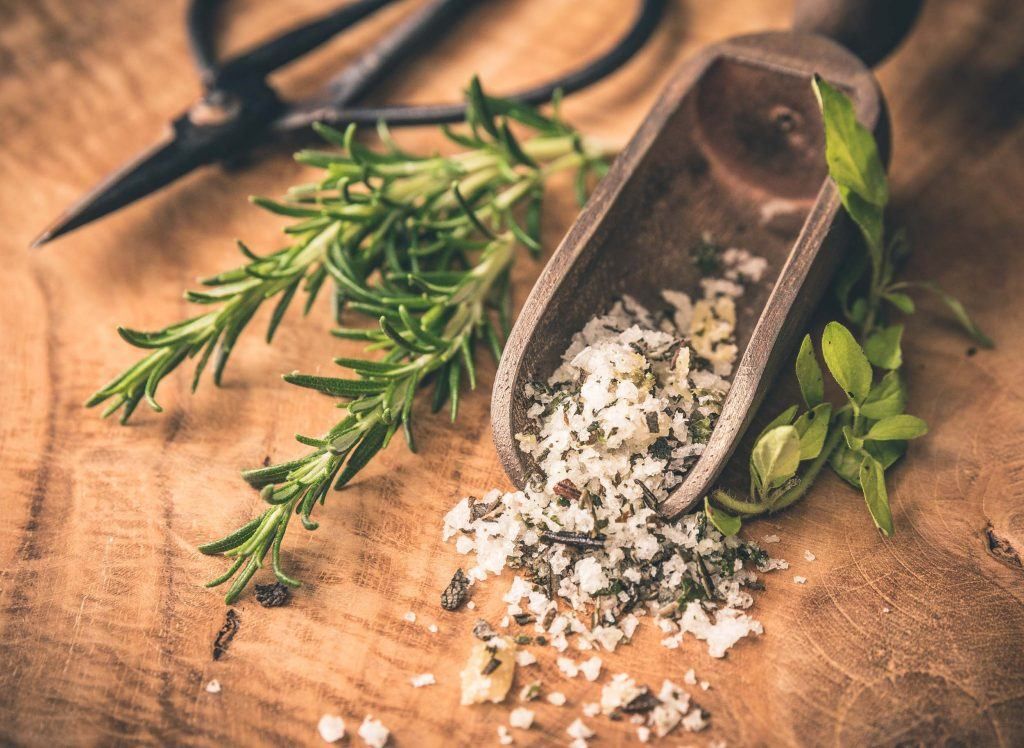 Herb salt with some of the ingredients tell much more of the story in this scene. Photo by Stacey Hill
Depending on where you are shooting, there may be props in your location you can borrow or use for the shoot.
These platforms are valuable resources for getting creative ideas for ways to use props. Also, you may get ideas on how to make your own and fun ways to use them.
Build your own boards that are targeted around different styles or concepts, and use them to discuss with your subjects (when doing portraits) as an initial step for inspiration.
Key Lesson: Scrounge, scrounge, scrounge! Beg or borrow props, or make your own. Create your own unique collection that reflects your style or kind of shooting.
Recommended Reading: Want to learn how to make your photos stand out from everyone else's? Grab a copy of Photzy's premium guide: Effective Storytelling.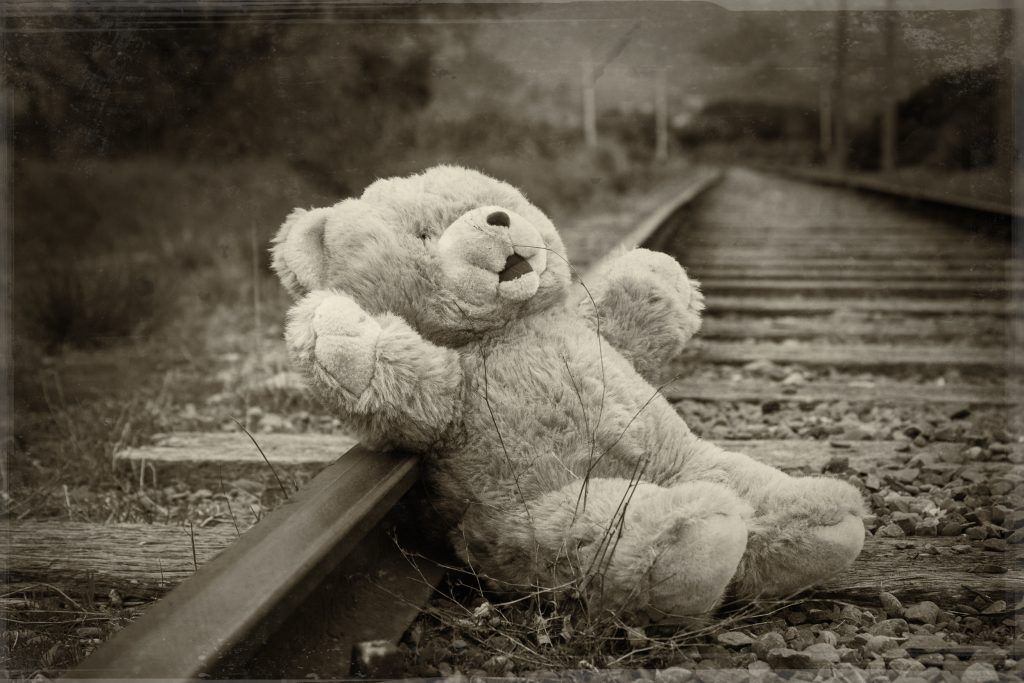 Many people are often afraid to use a prop. They don't understand the best way to do it or why it's of benefit, and so it can become an added level of complication to add to the shoot.
Perhaps the logistics of getting a certain prop in the shot are a challenge and it's going to take too much time.
There are lots of reasons to talk yourself out of using props, yet many forms of photography require it. Newborn shots are carefully posed and propped, food shots are heavily styled, and still life shots consist solely of props arranged in a pleasing manner.
If you had some way of helping your subjects relax, act naturally, and have fun, wouldn't you want that? If you had some option to create memorable, unique images that are different to anything else the subject has seen, wouldn't that excite them?
Do you want to take the same style of image again and again? What about creativity and having fun? What about pushing boundaries and doing something really different? What about a zombiethemed engagement shoot? Steampunk or COS play? Colored paints or powders (like the Holi festival), or kids playing with makeup?
There are so many options for taking your images to the next level by the clever and thoughtful use of props. It doesn't have to be expensive, and you can build up a prop library over time.
Start simple. Give a toddler a bottle of chocolate sauce (in a place that can be cleaned easily) and see what happens!
Take the next step and embrace props in your work, whatever it is, and let your work evolve and grow in directions you may not expect.
Props can change your life!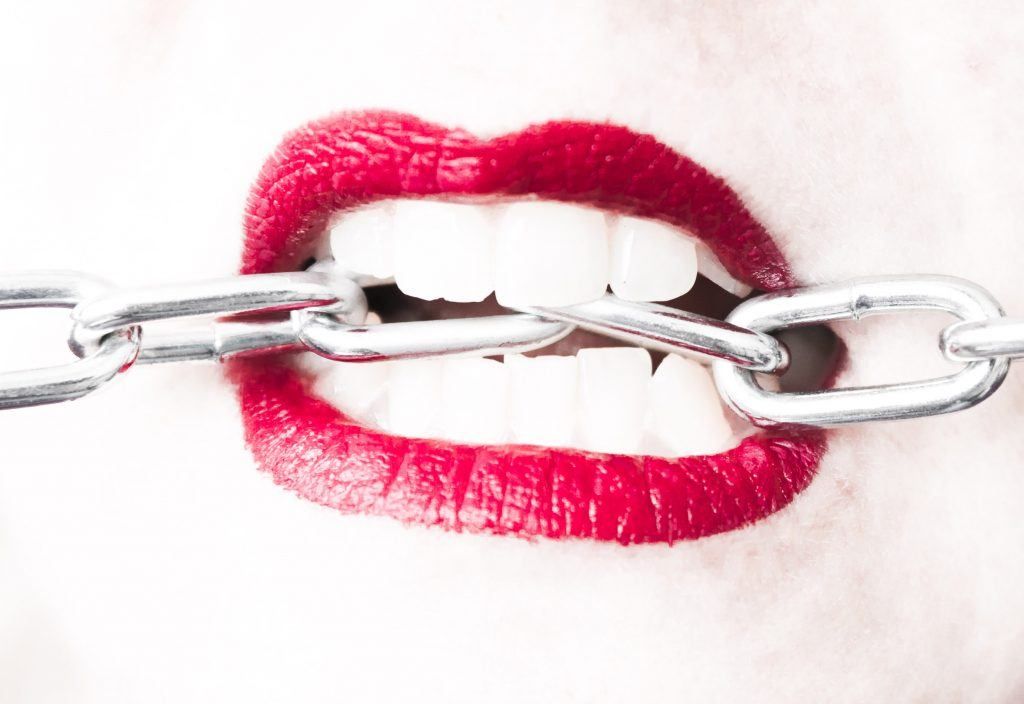 Be different, be unexpected, be creative. Photo by Stacey Hill
Self-Check Quiz:
What can be used as a prop?
Why are props important?
What's one way props can help improve your image?
Where can you find props?
What's one mistake you should avoid with props?
Answers:
Anything you like, so long as it adds value to the image.
They help enhance your image in potentially unique ways.
If you have a person as your subject, it can help relax and distract them.
Anywhere – in your cupboards, garage, spare room, second-hand shops, online.
Don't let the prop become the focus of the image and steal the scene.