Every photographer gets asked to photograph a wedding at some point in their journey. This proposition can be an exhilarating and scary moment.
While it will take more than a short eBook to qualify you as a pro wedding photographer…
You've got to start somewhere!
This guide will give you some great advice on handling the stress and emotions of every wedding shoot.
Ludmila is going to teach you her four steps to finding balance with your wedding couple, and to also find balance within yourself as the photographer in a highly emotional event such as a wedding.
Here are some of the topics Ludmila shares with you:
The importance of getting to know the bride and groom early on.
The powerful suggestion of going unplugged for the wedding.
Slow and steady wins the race.
Giving your wedding couple space by planning ahead of time.
The value of sneak peeks.
Keeping your gear handy and reasonable. Don't get burdened by a massive kit of equipment.
The value in researching what's hot in the industry.
Getting your mind in order and overcoming the jitters.
The importance of a contract. Spell it out for everyone involved.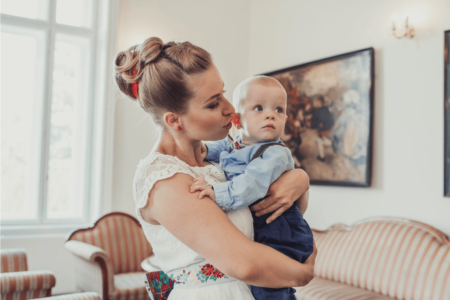 You can benefit from Ludmila's experience right now and here today!
Grab your copy.
Photo Credit: Ludmila Borošová
Want More? 
If you'd like to produce your own inspiring, memorable images that convey real meaning and emotion, our Art of Portrait Photography eBook is the perfect next step.
It covers everything you need to know to take consistently great portrait shots – lighting and posing tips, composition guidelines, getting great shots from minimal equipment, and much more. Go here now to find out more – The Art of Portrait Photography