Camera raw! It's a big mystery. Right?
Here is a Wikipedia definition of the camera raw file format:
"A camera raw image file contains minimally processed data from the image sensor of…a digital camera…Raw files are named so because they are not yet processed and therefore are not ready to be printed or edited with a bitmap graphics editor….There are dozens of raw formats in use by different manufacturers of digital image capture equipment."
So, camera raw is basically a negative, just like in the old film days. It needs to be processed before it blossoms into a picture – or at least a good picture.
Remember: camera raw files need to be processed to reach their full potential!
How do you process a camera raw file?
You need a raw image converter/processor.
Adobe calls their camera raw processor "ACR" (Adobe Camera Raw).
This free guide by Photzy, authored by Charles Haacker, will give a thorough tutorial on how to use the Adobe ACR workspace.
Here's what Chuck discusses:
What is a camera raw file?
How is it better than a .jpeg file?
How to efficiently process your camera raw files.
The difference between camera raw processing with Photoshop versus Lightroom.
What is a plugin?
The importance of updates.
Why you could find it easier to learn camera raw processing in Photoshop ACR versus other editing apps and software suites.
What are the limitations of ACR?
Today is the day to learn camera raw. Grab your copy now.
Photo Credit: Chuck Haacker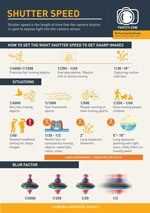 Want More? Get the Snap Cards Essentials cheat sheet set. With these extra cheat sheets (20 in total) you'll never have to fumble with your settings and miss that great photo opportunity again!
Not only will these Snap Cards give you a simple and beautiful way to learn photography on-the-go… They'll also give you the confidence to experiment. Because now, if you get stuck with a problem, you'll have the answer right there with you in your camera bag! Go here now to find out more  – The Snap Cards