Though the current generation of vloggers, bloggers, influencers, and photography enthusiasts probably couldn't imagine a life without Live View, it wasn't long ago when it was little more than a pipedream.
In this eBook, Photzy Author Robin Nichols looks at the humble viewfinder's current and past developments, including its most recent cousin – Live View.
Before Live View became mainstream, the only framing option was to peer through an eyepiece to see what our cameras were capturing.
The photographic market is demanding ever smaller and lighter cameras. The traditional optical viewfinder could be heading toward extinction.
That may not be a good outcome, as we will discuss in this guide.
What You'll Learn Today:
A short history of the camera viewfinder, 'live' and otherwise
Advantages of the optical viewfinder
Live View on a DSLR
Live View on mirrorless cameras
Advantages and disadvantages of Live View
Tips for getting the best performance from the Live View feature on your camera
Workarounds for Live View problems
Discover the hidden features of Live View right now!

Photo Credit: Robin Nichols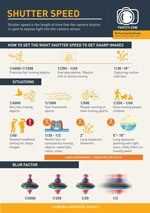 Want More? Get the Snap Cards Essentials cheat sheet set. With these extra cheat sheets (20 in total) you'll never have to fumble with your settings and miss that great photo opportunity again!
Not only will these Snap Cards give you a simple and beautiful way to learn photography on-the-go… They'll also give you the confidence to experiment. Because now, if you get stuck with a problem, you'll have the answer right there with you in your camera bag! Go here now to find out more  – The Snap Cards