ATTENTION: Aspiring Photographers
This is Your Chance to Truly Master Light And Produce Amazing, Inspiring Images of Your Own!
...by discovering the secrets to controlling, manipulating and 'reading' light used by the professionals.
NO!
They study light.
They learn about it.
They MASTER how to recognize light, how to control it, how to make it, and how to manipulate it to their desire.
And THAT's why they are great photographers!
And YOU Can be a Great Photographer Too
Recently, I saw a discussion about a photograph that had everything going for it.
It was a nature scene (always a popular topic).
It involved wildlife (okay that should have upped the ante on the gratifying scale for an audience- but it didn't!)
And the wildlife depicted in this photograph was engaged in some fierce action that was worthy of a National Geographic TV special.
But Despite All of That-
People Were Yawning When They Looked at This Shot And The Photographer Wondered Why?
It was bad light! Period.
Was that the photographer's fault that they had bad light that day?
No way!
But- All was not lost- with the right knowledge…
Now, Here is Some Secret Sauce...
That photographer learned a few (light manipulation) tricks (from us at Photzy) on how to take that blasé image and turn it into the Camera Club award winning shot (that was there all along)!
How did this happen?
Because someone who knew how to recognize, control, and manipulate light… showed him how.
And that same person is going to show you how!
Introducing...
"Understanding Light: Book Two"
Become a Master of Light
Study this eBook, and you'll become a master of light. This guide will give you the ability to recognize, control, and manipulate LIGHT, taught through

155 Pages of Fast Easy Learning

 packed with
 illustrations, case-studies and assignments to verify your knowledge.
Here's Just A Tiny Taste Of
What You'll Discover In This Guide:
How to Use "The Secret of Lighting Control" to create any image that YOU can Dream up
The Honest, no "BS" truth about Lighting Gear
How to "Mastermind" light manipulation - for better landscapes, portraits, and macro shots (just to name a few)
The dirty little "Secrets of Light Removal"
Clear and straight-forward advice that will instantly raise the quality of your work from beginner to 'Master Photographer'
Why you need to live and die by Bending Shadows
Why many photographers MISS the shot- and learn why YOU won't (because you will know what to do with the light)
Discover the Pure Magic of creating Light and composition
And so much more!

"We Get it. Light is a Variable..."
Maybe you traveled to a great spot- and the time of day was just wrong, or maybe it was a cloudy day, or even the opposite- maybe it was too bright.
Look at the picture of the river and the waterfall (above on the left)- it's not great.
The light is flat as a pancake.
Now, we're going to tell you something (and he probably wouldn't want us to).
The author of "Understanding Light: Book Two" took this photograph.
You see?
It Happens to Everybody...
But Here is The Difference:
He had the knowledge to manipulate the light- even in this situation- to create a dynamic shot(on the right) that is now earning him money (by the way)!
This is the exact knowledge he will share with you in this ebook.
Take a Look at This
Example From The eBook:
"This photograph, of the sprinkler, required four lights, four light modifiers, two gels, three assistants, a double exposure, and kiddie pool. This was a real test in controlling and manipulating light." – Kent DuFault
(You'll see exactly how this shot was created in this eBook)
Here's Just a Few More Things You'll Get From This Guide:
You'll learn the secrets behind controlling existing light so that others will wonder how you're doing it.
You'll become an expert at creating light so that you can bring the Images in your mind to life.
Refine your talent at identifying light sources so that they work for you- and not against you.
Discover how light defines shape, texture, color, and composition so that your images literally GRAB a viewer's attention.
Transform your photography through the technique of 'light removal' so that other photographers will turn green with envy and leave them thinking– "how did they do it!?".
Everyone talks about soft light- you'll discover the huge advantage of 'squeezed' light- so that YOU will stand out from the crowd.
Become a student of shadows so that your photographs take on an entirely new dimension.
Hear the pros and cons on lighting gear so that you can make intelligent decisions and save money at the same time.
And so much more!
Imagine NEVER ever again having to worry about wasting a photo shoot due to 'bad light'

...With this guide, you'll have the precise knowledge you need!
Who is the Author of this Book?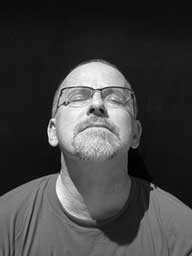 Kent DuFault began creating photographs seriously in 1974.  Since then, he has taken photographs (and created the light for those photographs) of everything from jet airplanes to alfalfa seeds.
His images have won numerous awards, they've been published in magazines around the world, and he even operated his own commercial photography studio for three decades.
Today, he is prolific in his writing and training and passion for the subject of photography.
His writing style is clear and concise. He has trained thousands of photographers with his insight into the art and technique of the medium.
Let him help you Master Light.
Check Out What These Experts Say About The Importance of Light:
Embrace light. Admire it. Love it. But above all, know light. Know it for all you are worth, and you will know the key to photography.

George Eastman

(The Founder of Kodak)
A picture must possess a real power to generate light and for a long time now I've been conscious of expressing myself through light or rather in light.

Henri Matisse

(Master Painter and Photographer)
Learn to 'see' the light. It is the understanding of how light (and the color of light) plays on your subjects that separates the photographers from the snap shooters.

David Young

(Internationally acclaimed Wildlife Photographer)
Hear What Other Photographers

Really

 Think About Our Guides:
As someone who is neither a beginner or any where near an expert this is a great insight into light in photography…Extremely valuable. Will keep going back to it. 

Gurdeep Dhatt
Kent has such a great teaching talent, he makes it easy to understand and follow.

I especially like how he describes different "what if" scenarios, and how sometimes a minor change can make a huge difference. Being a voracious reader, I have read about most subjects in one way or another, but never has one had the impact on me that Kent's book has. I have read it from beginning to end, and will read it again and again. When the weather clears up – is has been raining for days – I'll go out and work through all the assignments.

Renate Strub
…it covers it all. I will be using this as a reference book for years to come! till I have it memorized!!

Cheryl Stark
I found Kent's ebook of tremendous help. I have been applying the techniques in all my conversions. Everything that I have read of Kent's is full of great information. Keep the lad writing.

Stephen Campbell
…the tutorials are great. I've corrected many things I was doing wrong.

Laly Falcao
"So, How Much Is This Guide?
And How Do I Get My Hands On a Copy?"
If you wanted an intimate learning session, with a seasoned professional, who has mastered 'Light', you'd pay anywhere between $200-$2000 dollars.
With this guide, you're getting the EXACT same education, for a fraction of that.
(It's even better though, because you can learn at your own pace, and will never get left behind.)
This guide usually retails for $50.00 USD.
But you won't pay that today...
Right now, you can get this great guide for the special price of $29.
That's $29 for lifetime access to a complete resource for mastering light.
And, if you grab it today, I'll even throw in a FREE bonus light evaluation cheat sheet! (Scroll down to take a look)
Plus, if you're still worried. I'll even remove the risk for you with a double-your-money-back guarantee.
Master Light And Produce Inspiring Images of Your Own Today!
WARNING–Offer Expires Soon!
Your 42% Off 'Because-It's-Thursday' discount is only guaranteed until midnight. We reserve the right to increase the price tomorrow. Don't Miss Out!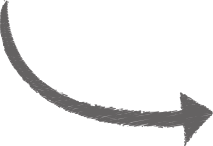 Click Add-to-Cart Now to Get Your Copy of Understanding Light: Book Two + FREE Light Evaluation Cheat Sheet
Was US$50.00 Today Only: $29
Join thousands of photographers from around the world, who have used this guide to dramatically improve their photography.
If You Order Right Now You'll Also Get These 2 Free Bonuses:
FREE Bonus #1: Light Evaluation Cheat Sheet
Learning to evaluate light takes time and energy. It's easy to forget a step or two.
However, you will be ahead of the game with this handy "Light Evaluation Cheat Sheet".
Keep this guide in your camera bag and you'll always know the right questions to ask when confronted with new or mixed lighting!
Value: $10.00


FREE

For The Next Few Customers Only!
(don't miss out)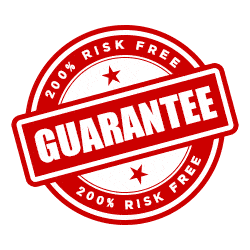 Our 90-Day Risk-Free DOUBLE Your Money Back Policy.
If you give the guide an honest effort, do the assignments, and you feel it hasn't helped your photography, just shoot a quick email to cservice@photzy.com and we'll refund DOUBLE your payment. (YES! Double because we actually value your time)
So you don't have to make the final decision right now. Just sign up to reserve your spot, get 90 days to see if you like the guide, and then make your decision. You'll either end up doubling your money, or improving your photography... That's how much we believe in this guide. We challenge you to find a guarantee this strong!
Master Light And Produce Inspiring Images of Your Own Today!
WARNING–Offer Expires Soon!
Your 42% Off 'Because-It's-Thursday' discount is only guaranteed until midnight. We reserve the right to increase the price tomorrow. Don't Miss Out!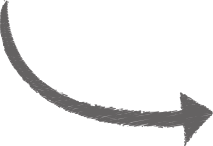 Click Add-to-Cart Now to Get Your Copy of Understanding Light: Book Two + FREE Light Evaluation Cheat Sheet
Was US$50.00 Today Only: $29
Join thousands of photographers from around the world, who have used this guide to dramatically improve their photography.
You really only have 2 options:
OPTION#1 You keep doing what you're doing now, keep getting the photography results you've been getting, and continue praying that eventually you'll figure out this whole light thing  ...Or...
OPTION#2 You take control of your photography right now. Grab this proven, simple, step-by-step guide. And let a world-class teacher give you the tools, skills, and knowledge you need to start producing exciting and award-winning photographs. It's only $50  $29 for a limited time, and it comes with an unbeatable 90-day, double-your-money-back guarantee.
Don't procrastinate... Grab Your Copy Now »