Instantly Enhance the Natural Light in Your Shots With 1-Click!
How would you like to improve the natural light in your shots, instantly?
We have a very special offer for 70% off on this exclusive set of premium natural light presets for Lightroom.
They're a set of 12 stunning Lightroom presets designed to help you improve the light in your shots in 1 simple click.
Here are a few examples:
As You've Seen from These examples…
These Lightroom Presets are subtle yet powerful presets that will bring out the intricate lighting details in your shots.
They are NOT flashy, glitzy, over-the-top presets that are far too common these days.
I'm sure you've seen the 'swiss army knife' 1000-in-1 preset packs available all over the internet.
For me it's like this – If a preset pack claims to do everything, It probably won't do any of those things well.
Don't be fooled.
What you really need (or should have) are a set of presets for EACH situation.
Not a set that "does it all"
Because Your photography is unique, and so is EVERY situation.
These Lightroom Presets are ONLY for enhancing natural light. Period.
They DON'T do it all. But they DO Enhance the natural light in your shots, extremely well.
What You'll Be Receiving:
Warmer sunset preset
Warmer Light and Enhanced Details Preset
Warmer Floral Preset
Warmer Ambient Light Preset
Warm Glow for Cold Overcast Scenes Preset
Subtly Warm Cold Outdoor Portrait Preset
Subtle Warm Glow for Overcast Scenes Preset
Soft Warmer Floral Preset
Reduce Blue Haze Warmer Landscape Preset
Pretty Nature Backlighting Preset
Pinker Backlighting Preset
Golden Outdoor Portraits Preset
As a very special bonus, these presets come with a video to help you install, understand and use them effectively.
Rachael runs through use examples of each preset.
We recommend you find similar images, follow along and then make your own tweaks.
Yes. Tweaks.
"But These are '1-click' Presets, Right?"
They are
However…
Tweaking the presets for EACH situation is VERY IMPORTANT.
Yes, you'll get great results from simply clicking apply.
But the real magic comes when you make your own tweaks to the sliders and settings.
That's how professionals use Lightroom presets. They tweak and make small, final changes to get the desired results for each individual shot.
That's how you can get your photos to really stand out.
Remember – Small changes, big impact
These presets are perfect for subtly giving your shots that extra 'pop'.
Think, simple, powerful changes.
These presets were created by Rachael Towne from presetsgalore.com and she has spent hours hand-crafting them. Tweaking every slider, and carefully adjusting every necessary setting. Making sure they are perfect for the Photzy audience.
Rachael's had loads of experience working with Lightroom, and has mastered the art of small changes, big impact in post-processing.
You're in Great hands – Here's what other Photographers have said about Rachael's Preset Collections:
"These are SO good! I would highly recommend. Thank you so much!!" - Britney
"I just bought the Pretty Pastels collection and I love it! It really creates a romantic look that is timeless and fashionable. It gives a special color to my photos and takes them to another level. Also, I am so in love with the Retro Color collection. My photos are so vintage and fashionable with these presets. I love the color effects and soft lighting. Each preset has a perfect name. Love it!" -Erica Rodrigues
"This is a great set of Lightroom presets. I would highly recommend them as they are very versatile with a variety of image types. There are some very lovely tones and colors. All are well thought out sets." – Sharon
Don't delay. Improve The Natural Light in Your Photography Today.
Join more than 468 photographers from around the world, who have used these presets to instantly improve the natural light in their shots.
Click Add-to-Cart Now to Get Your Copy of The Enhancing Natural Light Presets!
Was US$30.00 Today Only: $9
The Photzy 365-Day Risk Free Guarantee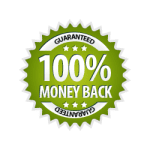 This set of Presets comes with a 365-day Money Back Guarantee. If at any time you are not happy with your investment in these presets, just contact us for a full refund. That is how sure we are that you will love them.
IMPORTANT:
This Special Discount Offer Can Only be Guaranteed Today (December 10, 2019) Don't Miss Out!