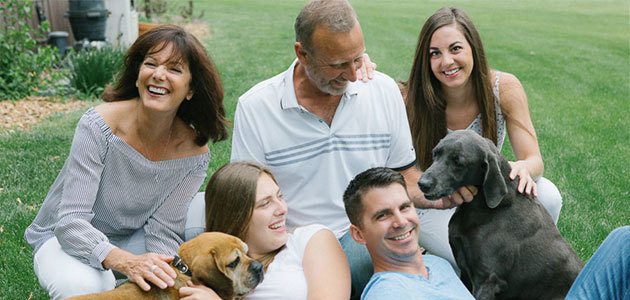 Shooting pictures of people can be fun, and it can also be stressful.
If you have an interest in portraits…
One of the easiest avenues for entry into this exciting field is family portraits.
An entire sub-genre of the family portrait industry has developed around what is called "The Candid Family Portrait", or, in a softer terminology, "Intimate Family Portraits".
This style of family portraiture is designed to 'not' look like a portrait, and it has a huge demand.
Karthika Gupta, who is a lifestyle, wedding, and family portrait photographer from Chicago, in the United States, has built an entire career out of this sub-genre of portraiture.
She has written us a FREE quick guide on her philosophy, techniques, and approach when creating intimate family portraits.
If you like the idea of creating family portraits that look more natural than the traditional posed portrait...
You're sure to enjoy this informative quick read.
Photo Credit: Karthika Gupta
Want More?
Discover the Secrets to Creating Dramatic, Award-Winning, Eye-Grabbing Portraits!
Go here now to find out more –
The Art of Portrait Photography