Do you understand the camera terminology AF-S, Single-Shot?
How about AI Servo or AF-C?
Do you know what a focus point is and how it works?
When is the right situation to use a focus area mode? How does that work?
How about a focus drive mode? What is that, and why is it super important?
Photography by Tope A. Asokere / Pexels
Have you ever taken a photo of a still subject that suddenly took off moving, and your image turned out blurry?
Understanding the focus points, focus area modes, and focus drive modes are critical to your advancement and success as a photographer.
This article will provide you with critical information to better use your camera in all situations regarding the autofocus systems.
Here is what we cover:
What are the focus points?
Types of AF points
AF-Area Modes
Focus Drive Modes
What situations can impact autofocus performance?
It doesn't matter what camera model that you own; this information is vital.
Get your copy now.
Cover Photo Credit: Jo Plumridge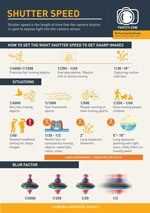 Want More? Get the Snap Cards Essentials cheat sheet set. With these extra cheat sheets (20 in total) you'll never have to fumble with your settings and miss that great photo opportunity again!
Not only will these Snap Cards give you a simple and beautiful way to learn photography on-the-go… They'll also give you the confidence to experiment. Because now, if you get stuck with a problem, you'll have the answer right there with you in your camera bag! Go here now to find out more  – The Snap Cards