The new year is always a time for reflection and goal setting.
What would you like to accomplish in this coming year?
Are you actively thinking about goals and writing them down? It's the best way to achieve them.
Photography is no exception.
It's easy to get caught up in the noise and lose your way in photography. There is just so much to it — so many levels and avenues one can pursue and learn.
Creating goals and writing them down is your key to success.
We asked Ludmila Borošová to give us her five best tips for setting goals for the coming year.
She gave it a lot of thought, and we are very excited about the outcome.
These are the points that Ludmila covers in her guide:
Practicing mindfulness and finding love in your work.
Getting better at management – all levels of management
Blowing your own horn (People need to know that you are out there!)
Growing your level of creativity
Know your finances (Going broke doesn't help anyone!)
Isn't it time to get your New Year started on the right path?
Get the eBook now.
Photo Credit: Ludmila Borošová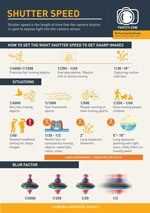 Want More? Get the Snap Cards Essentials cheat sheet set. With these extra cheat sheets (20 in total) you'll never have to fumble with your settings and miss that great photo opportunity again!
Not only will these Snap Cards give you a simple and beautiful way to learn photography on-the-go… They'll also give you the confidence to experiment. Because now, if you get stuck with a problem, you'll have the answer right there with you in your camera bag! Go here now to find out more  – The Snap Cards