A gradient is when something has full strength in one location and zero strength in another.
It is a powerful tool that you should be using in the post-process editing of your photos.
Many people think of Photoshop when referring to intricate edits.
However, Lightroom has a few tricks up its sleeve as well.
One of those tricks is the 'Radial Gradient Tool.'
Here are a few facts that you may not have realized about the Radial Gradient Tool in Adobe Lightroom:
You can use it to enhance color in one specific area of your photo.
You can critically adjust the exposure of a small area of an overly light or too dark image.
You can accomplish minute tweaks of contrast to adjust your composition.
You can create white balance adjustments to repair a problem or create a unique effect.
You can stylize a vignette.
You can stack radial gradient masks for multiple effects.
You can infinitely change a radial gradient mask using the Brush.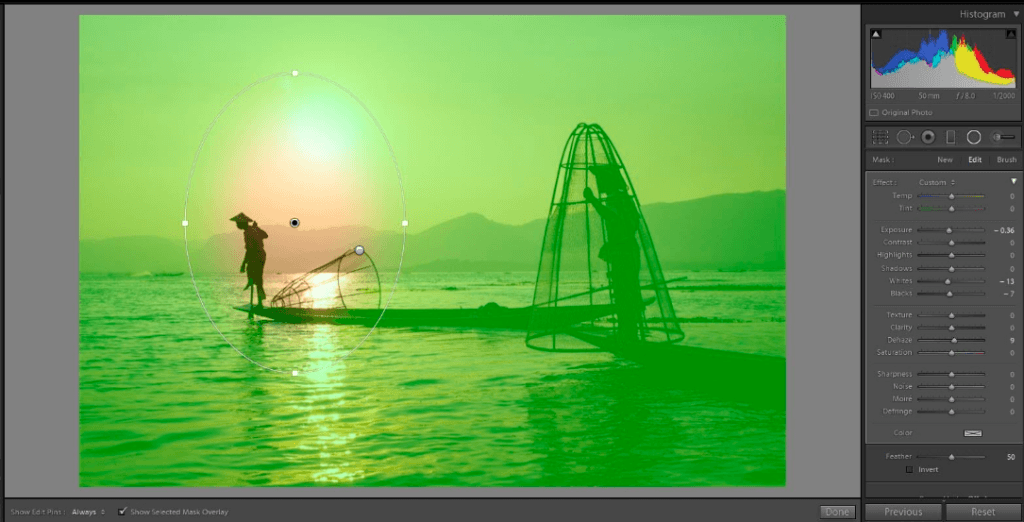 These topics are just the tip of the iceberg for this magical and technically useful tool.
In this article, Kevin Landwer-Johan will show you step by step how to…
Adjust the color in a single portion of a flower.
Recover detail in an overexposed shot of a blacksmith at work.
Fix a portrait background with localized contrast, texture, and clarity edits.
Remove unwanted color balance problems from a public shrine.
Once you understand the Radial Gradient Tool, you will undoubtedly question how you ever got along without it.
Download the gorgeous PDF version right here.
Photo Credit: Kevin Landwer-Johan
Want More? 
If you'd like to learn each of the fundamental editing steps from a professional photographer, our Ultimate Guide to Fundamental Editing eBook is the perfect next step.

This eBook will give you a complete step by step guide to photographic post-processing that will change your photography forever.  Go here now to find out more – The Ultimate Guide to Fundamental Editing