"Bokeh" a mysterious word that seems to have every photographer excited.
What exactly is bokeh?
How do you achieve it?
What does it do for your photographs?
These are all pertinent and useful questions that are answered in our free guide Big, Bad Bokeh by Robin Nichols.
If you have an interest in using 'bokeh' to improve your photos, then this is the eBook for you!
Here is a sample gallery of what you can expect to achieve after reading this article: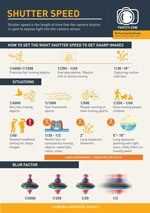 Want More? Get the Snap Cards Essentials cheat sheet set. With these extra cheat sheets (20 in total) you'll never have to fumble with your settings and miss that great photo opportunity again!
Not only will these Snap Cards give you a simple and beautiful way to learn photography on-the-go… They'll also give you the confidence to experiment. Because now, if you get stuck with a problem, you'll have the answer right there with you in your camera bag! Go here now to find out more  – The Snap Cards