5 Useful Tips to Improve Your Headshot Images
Capturing a great headshot requires a few considerations that can really spell the difference between a mediocre shot and an excellent one. Here are five useful tips that you can use when creating headshots.
Remember — You can download the complete Headshots 101 eBook, free right here for a limited time!
Unless there is some creative reason, or use in reproduction, that requires a horizontal format, you are best off shooting headshots in a vertical format.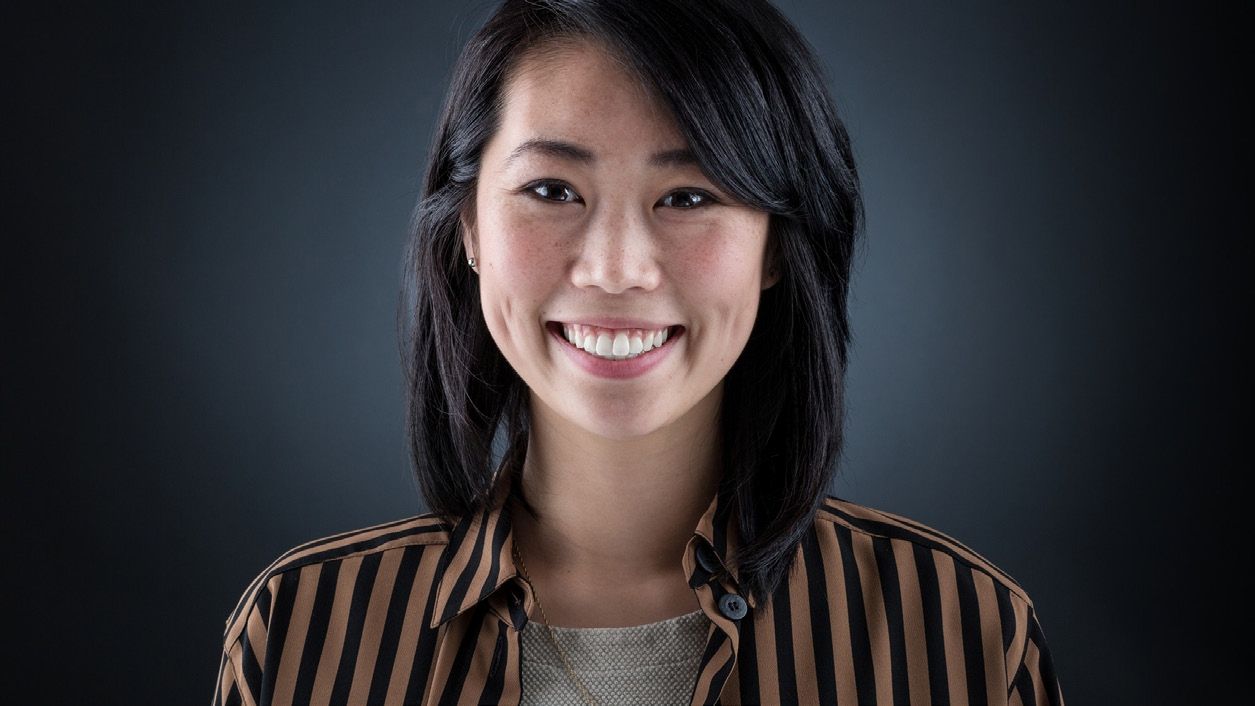 The above image was professionally produced. When you're creating headshots and you choose an unusual format or crop, make sure that there is a reason for it.
2. Choose the right equipment
With a headshot assignment, you want to use a medium length telephoto lens like 85mm, 105mm, or 135mm.
You'd typically use an aperture of f/5.6 to f/8.5. You want enough depth-of-field to keep the face sharp, but let the background go soft.
Always focus on the eyes when doing a headshot. A headshot with soft focus on the eyes never looks good!
Use a tripod to compose your headshots better and to not have the framing and focusing thrown out of balance.
A headshot created for a businessperson or a model, for example, should be shot looking directly into the face.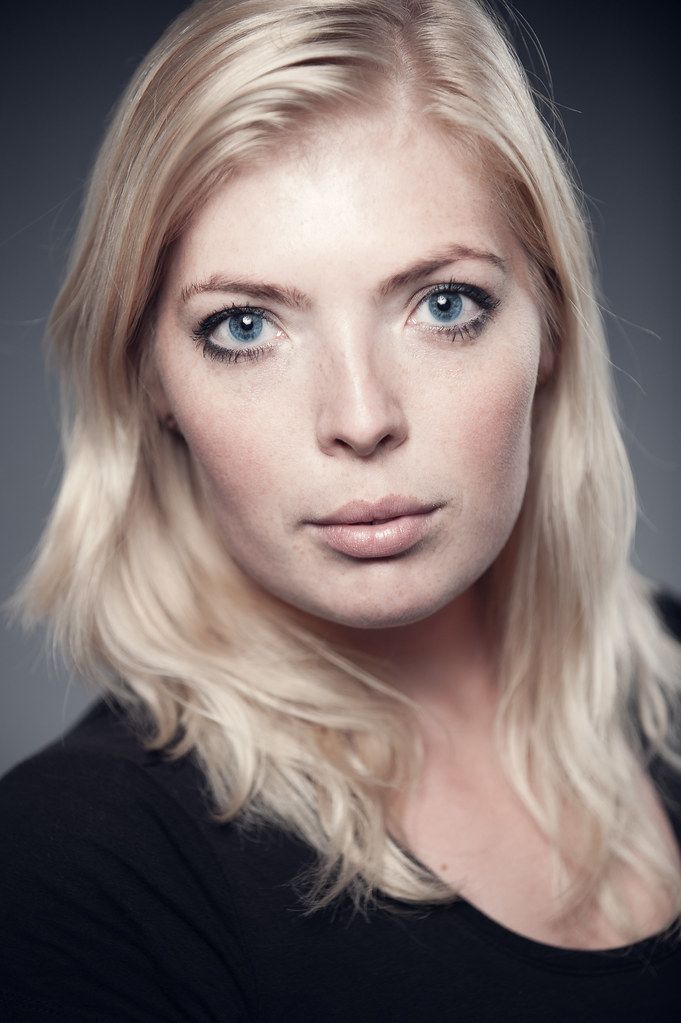 A camera POV that looks down on a person (even slightly) makes them appear more approachable and submissive.
You get the opposite effect when the camera is lower and looking up at your subject. That camera POV tends to make the subject look more commanding and in control.
4. Your choice of background
The choice of background has a big impact on a headshot image. Take a look at the following images – the lighting scheme is exactly the same. The only difference is the background.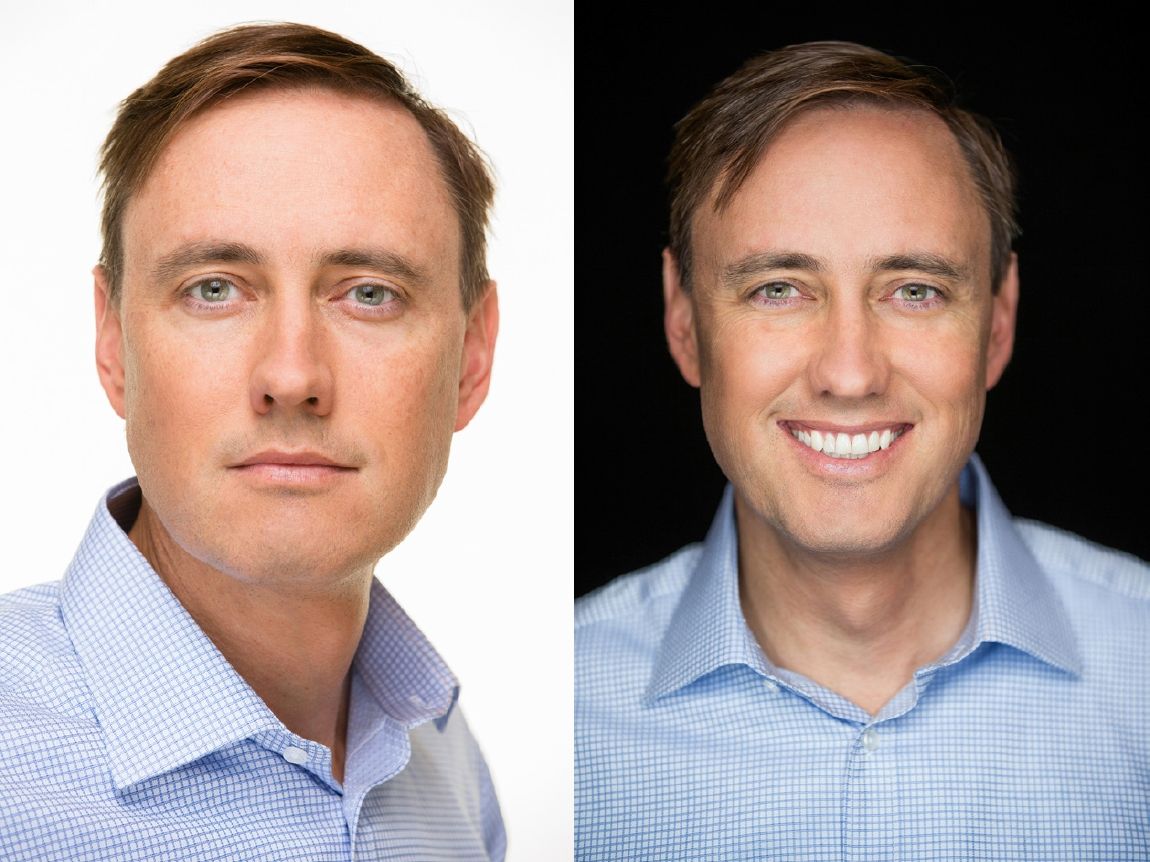 5. Skin retouching and props
When you retouch skin, you should not remove all skin texture. This is especially important on a headshot.
We are all used to looking at people up-close. Skin texture looks normal. Wrinkles look normal. Yes, it's important to make your subject look their best. But if you remove all skin texture and wrinkles, your subject will begin to take on the look of a plastic doll.
Props with headshots should be eliminated or used minimally.
6. Extra Tip – Your subject(s) will be more critical about their hair than just about any other aspect of their portrait, headshot or otherwise. Always check the hair before proceeding.
BONUS: I've got something special for you on the next page...
Want to give your portrait photography a little jumpstart? Grab our Portrait Photography Guided Resource Kit This curated collection includes some of our best material on portrait photography. Including a guided video walkthrough, and 3 hands-on exercises & assignments for you to try! 
If you missed out on your kit last time. It's available again, and on sale right now. Plus it includes a daily bonus for free.
Click below now, to read about it on the next page…
Download your free eBook today.
Give it a read — Try out the things you learn...
You'll improve your photography in no time!
Grab your free 'Headshots 101' eBook today 👇