How to Consistently Transform Your Images Into Powerful and Share-Worthy Works of Art In Lightroom,
Without

 Spending Money On Presets Or Actions.
Discover the secret Lightroom tricks and methods that multi award-winning photographer, Mitchell Kanashkevich uses to produce amazing images every time. With this course, you'll be a post-processing pro in just a few short hours!
Do You Ever Feel That Your Photos
Look Dull and Uninspiring?
Do you have trouble getting your photos to reflect what you saw and felt when you shot them?
Do you find it difficult to get consistently amazing results in Lightroom?
If your answered YES to any of these, know this –
You are NOT alone.
Today we're going to show you how to get the results you want– With this brand-new, practical hands-on approach to learning Lightroom.
…but first, let's set something straight.
Adobe Lightroom is an Extremely Powerful Tool for Transforming Your Photos, But Honestly…
It's a real challenge to master, even for the best photographers.
That's why most people give up, and settle for presets. Presets that are designed for a 1-size-fits-all scenario… (which is almost never the case)
Now don't get us wrong, Lightroom presets have their time and place, but if you really want to take your photography to the next level– Getting a Strong, Practical Understanding of Post Processing is Absolutely CRUCIAL to Your Success!
Because No Matter How Strong Your Composition,
How Dramatic Your Moment or
How Interesting The Subject in Your Viewfinder,
Your Potentially Great Photo

Never

Shines
Until it is Post-Processed With Knowledge!
Take a look at the images below now
to see what a difference skillful post-processing makes:
Do You Want Powerful Results Like This?
The Truth is, Mitchell has spent years in Lightroom.
He's tweaked every slider. Tinkered with every setting. Learnt what works and what doesn't, and honed his skills to absolute perfection.
Through rigorous time-consuming 'trial and error', he's mastered the art of post-processing.
There's Good News Though.
Mitchell made the decision to share his secrets for amazing results with you!
You don't need to grind away, painfully wasting your time learning like Mitchell did.
You can learn from his mistakes, get right inside his head, and take a massive shortcut to develop your skills.
Saving yourself months(or even years!) and, the best part is, you can start right now…
The Understanding Post-Processing Complete Online Video Course
The Guaranteed Fastest Way to bring out the Full Potential of Your Photographs In Lightroom
This is completely unlike any other post-processing course, because it's ONLY practical, and immediately applicable information. You learn through action, by working on the 10 provided RAW files and following the steps in nearly 3 hours of on-screen processing tutorials.
This is your chance to peer over a professional photographer's shoulder, as he uses Lightroom to transform his shots.
What's Included In This Course?
10 RAW images to get you practicing right away.
10 in-depth video tutorials on how to post-process every RAW image.
52 more photo examples (inside the videos).
Nearly 3 total hours of original, jargon-free educational video material.
A special focus on learning not only the How? but the Why?
After This Course You Will:
You'll be confident in your ability to make your photos pop, and give them power and emotion using Lightroom.
You will no longer have to mess around with presets, to get the results you want
You'll be able to look at any RAW image (even ones that aren't your own) and know exactly what tweaks need to be made, to give the shot more impact.
You'll have people asking you- "How did you manage to get your images looking so incredible.".
Here's Exactly What You'll Discover in This Course:
Lesson 1 – Himalayan Horse
Exposing with post­-processing in mind
Basic tonal range expansion
Introduction to Whites/Blacks sliders
Selective color adjustments
How to retain the details in bright clouds
Lesson 2 – Sunrise Over Amhara
Adding a sense of punch to a photo in one step.
Bringing back the detail in the sky with the Graduated filter.
Introduction to making the desired elements within the frame stand out.
Making a landscape photo lively, vivid and dynamic, just as you remember it in real life.
Lesson 3 – Lonely Wiseman
Creating a sense of volume in the face.
Understanding how to use the Temperature slider to correct skin tones.
How to Make a portrait pop.
Intensifying facial features and wrinkles.
Bringing out detail in darker areas of the face in higher contrast situations.
Lesson 4 – The Ikat Weaver
The concept of visual weight and what it means to post processing.
Drawing attention to the most important elements to the story.
Selectively darkening, brightening and de saturating elements within the frame.
Telling visual stories more effectively.
Lesson 5 – Evening by the Kerosene Lamp
Correcting Temperature for images lit by firelight.
Adding punch to a photo shot in the dark.
Making elements disappear into darkness.
Dealing with bright areas where detail is lost.
Lesson 6 – Portrait of a Monk
Intricate skin color correction in challenging situations.
The powerful potential of selective Temperature adjustments.
Drawing attention to parts of the frame through vignetting (without using the Vignetting slider)
Lesson 7 – The Sheep Herder
Bringing out detail in the clouds in a bright sky on an overcast day.
Making a flat image with dull colors more visually engaging.
Advanced expansion of the tonal range and preserving detail in high contrast scenarios.
The difference between the easy way to expand the tonal range and the right way.
Darkening the sky without darkening elements that are placed above the horizon.
Lesson 8 – Roadworks in the Mountains
What to look out for when processing a photo taken in harsh midday light.
Maintaining detail and expanding the tonal range in a high contrast, harsh light scenario.
Preserving a muted color palette for atmosphere.
Dealing with harsh shadows on faces.
Lesson 9 – The Golden Hour
Improving an already strong photo taken in a dramatic lighting scenario.
Basic intensifying of light rays, dust clouds and other similar elements.
Advanced intensifying of the elements interacting with light.
Lesson 10 – The Morning Prayer
Advanced intensifying of the elements interacting with light.
Things to avoid with high ISO images.
Effectively reducing noise/grain.
Brightening and darkening parts of an image within the limitations of high ISO.
Watch These Sample Videos
Directly From The Course-
Take a Moment... Think Back to When You Last Went Out Shooting
Perhaps you spotted a scene that you just knew would be amazing.
You carefully set up, and captured the shot.
Perfect, right?
...
Hours later, you arrive back and eagerly load up the images on your computer... only to find that your photos look dull, flat and life-less.
How could that be? That's not how you remembered the scene.
At this point you mess around in Lightroom, trying to salvage it.
But, nothing really works.
You dismiss the shot.
Disappointed. You move on...
Has this happened to you?
More often than not, your photos are just a few tweaks away from being incredible. (Just look back at Mitchell's shots and you'll know what I'm talking about)
Here's the really interesting part –
As a creative person, you can already instinctively feel 'what' needs to happen to the image to make it pop. You just need to discover the 'how' and solidify the knowledge and skills in your brain, with the 'why' (most people miss this key part)
This is exactly what Mitchell is going to show you in this comprehensive course.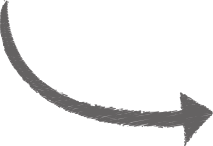 Who teaches this course, and why should you trust him?
Mitchell Kanashkevich is an multi award-winning travel/documentary photographer. He is also behind some of the best-selling photography eBooks of all time.
Mitchell's work has appeared in magazines such as National Geographic Traveler, Vanity Fair, Lonely Planet Traveler, Geographical UK and has made its way into private photo collections around the world.
He was even awarded the 2015 Travel Photographer of the year in the People & Cultures Portfolio Category.
You're in amazing hands with this training.
There's over a decade's worth of the Mitchell's own trial, error and evolution packed into these videos.
Hear What Over 2057 Photographers

Really

 Think About This Course:
Hello Mitchell would just like to express my appreciation of the Post Processing Video series. Really well presented, concise and to the Point.

…It has improved my skills with Lightroom so much that i am now reprocessing some of my older Photos and am finding it well worth the effort.

Geoff Dawes
It has totally transformed my Adobe Lightroom skills.

You take a relaxed, non-threatening approach which is so refreshing, and you pace the learning exceptionally well, making it very easy to absorb new techniques.

Mike Mackay
Like it…I LOVE IT!  I've already seen such an improvement in my post processing.

I can't thank you enough for sharing your personal techniques; I can't imagine that too many people would do that.

Millie Rodriguez
I've watched it over the last few days and it has transformed the way I work with my images. It feels like I was walking around with a sledge hammer and now have a tool chest.

Lee Gerstein
What Professionals Have to Say
About This Course:
Mitchell is not afraid of showing the secrets behind his inspiring photos. These videos go beyond the usual post-processing tips & tricks you might see elsewhere. You get a real set of tools to help your photography take off. No doubt these ideas are useful for software other than LR.

João Almeida

joaoalmeidaphotography.com
Many photographers wouldn't dare show their unprocessed images, let alone hand out their RAW files. Mitchell shows you how easy it is to turn a flat looking RAW file into a dynamic image that really pops. I don't know of any other photographer offering anything this valuable.

Tom Bourdon

tombourdon.co.uk
Mitchell is one of those rare photographers that manages to combine an incredible talent for imagery with an awesome ability to teach his methods in a simple, practical way. Understanding-Post Processing is one of the most enlightening video tutorials I have seen to date.

Jacob James

jacobjamesphotography.co.uk
"So, How Much Is This Course?
And How Do I Get My Hands On a Copy?"
Getting a private Lightroom workshop with Mitchell would cost you anywhere between $500-$2000 dollars.
With this course, you're getting the EXACT same education, for a fraction of that.
(It's even better though, because you can learn at your own pace, and will never get left behind.)
This guide usually retails for $100.00 USD.
But you won't pay that today...
Right now, you can get this best-selling course for the small investment of just $39.
That's $39 for LIFETIME access to a complete training resource for transforming your shots with Lightroom.
And, if you grab it today, you'll get Mitchell's RAW files included for FREE!
I know you'll get immense value from training course.
So, what are you waiting for?
Click the add-to-cart button below to grab your copy, and I'll see you on the other side!
Start Consistently Transforming Your Images Into Share-Worthy Works of Art In Lightroom Today!
WARNING–Offer Expires Soon!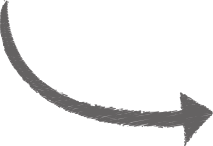 Click Add-to-Cart Now to Get Your Copy of The Understanding Post Processing Video Course + Free RAW Files!
Was US$100.00 Today Only: $39

Join more than 2057 photographers from around the world, who have used this video course to dramatically improve their post-processing ability.
Plus, if You Order Right Now…
You'll Get An Awesome Bonus:
FREE Bonus: 10 of Mitchell's Original RAW Files to Work With
These RAW files will help you follow along with exactly what Mitchell is doing in Lightroom. Giving you a full practical, hands-on learning experience.
Value: $50.00


FREE

For The Next Few Customers Only!
(don't miss out)
Our

365

-Day Risk-Free Money Back Guarantee.
You have a full 365 days to give the guide an honest effort, do the assignments, and if you feel it hasn't helped your photography, just shoot a quick email to cservice@photzy.com and we'll refund your payment in FULL.
So you don't have to make the final decision right now. Just sign up to reserve your spot, get a full 365 days to see if you like the guide, and then make your decision. That's how much we believe in our training. We challenge you to find a guarantee this strong!
Start Consistently Transforming Your Images Into Share-Worthy Works of Art In Lightroom Today!
WARNING–Offer Expires Soon!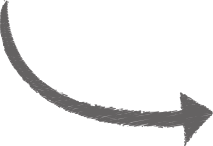 Click Add-to-Cart Now to Get Your Copy of The Understanding Post Processing Video Course + Free RAW Files!
Was US$100.00 Today Only: $39

Join more than 2057 photographers from around the world, who have used this video course to dramatically improve their post-processing ability.
Start Consistently Transforming Your Images Into Share-Worthy Works of Art In Lightroom Today!
WARNING–Offer Expires Soon!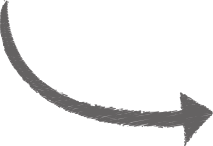 Click Add-to-Cart Now to Get Your Copy of The Understanding Post Processing Video Course + Free RAW Files!
Was US$100.00 Today Only: $39

Join more than 2057 photographers from around the world, who have used this video course to dramatically improve their post-processing ability.
You really only have 2 options:
OPTION#1 You keep doing what you're doing now, keep getting the lightroom results you've been getting, and continue praying that eventually you'll figure out this whole post-processing thing  ...Or...
OPTION#2 You take control of your photography right now. Grab this proven, simple, step-by-step course. And let a world-class photographer give you the Lightroom skills and knowledge you need, to start consistently transforming your images into powerful and share-worthy works of art. It's only $100  $39 for a limited time, and it comes with an unbeatable 365-day money-back guarantee.
Don't procrastinate... Grab Your Copy Now »