Are You Tired of Your Photographs Looking Uninspired?
You can learn a simple technique, that will blow your mind, and put the pizzazz back into your photographs...
I'll bet you've been down this road- just like every other photographer who's preceded you..
You've been at it awhile.
You know a few tips and tricks. But, the fun is gone!
The inspiration has fizzled. The Rule of Thirds can only take you so far.
You're missing that excitement- that joy. That purposeful feeling that filled your creative soul when you first picked up your shiny new DSLR.
You yearn to find that spark- and feel the excitement again. Don't you?
Today, you are going to take a major step in your photography.
You're going to open a door, (That most photographers never will), and that will rocket you to the top of your competition!)
You can do this… and it's not as hard as you might believe!
Recently, when I had coffee with a photography friend, I was so excited to see her, because I had a secret.
I had recently discovered something that completely changed my outlook about my photography. "What's got you all worked up?" She asked.
I leaned forward and tapped my finger onto the table between us.
"When was the last time that you created a photograph that truly surprised you? I'm talking about the kind of creative surprise where you felt like dancing around with your arms in the air."
She laughed at me. "I'm not sure I ever got that excited about one of my pictures."
I shared my new secret with her...
"What do you know about Long Exposure Photography?" I asked.
"Well", she replied, "you mostly do it at night- or anywhere you have low light-" "NO!"
I interrupted her with a smile, and then I laid a printed photograph onto the table. "I took this shot at High Noon last weekend," I said. She looked at it wide-eyed. Isn't that the ugly little dam we photographed a couple of weeks ago?
...We drove all the way out there, and then it wasn't all that pretty… how did you get such a cool shot? Especially at noon?"
At that moment, I shared my new secret with her.
I told her exactly how I got a fabulous, creative, artistic photograph of our ugly little dam.
Today I'm going to share it with you.
Introducing–"The Complete Guide to Long Exposure Photography"

Your exclusive guide to creating magical long exposure shots, from best-selling photography teacher, Kent DuFault.

Read this Premium Guide, and you will transform your photography into whimsical (jaw dropping) images that just cannot be created in any other manner.
Not even in Photoshop!
This guide contains 119 pages of step-by-step precise training. However, It's even more than that!
There is no other training out there that will turn you into an amazing Long Exposure Photographer with greater speed and accuracy!
Anyone can learn how to put the physical equipment together. However, that does not guarantee success with Long Exposure Photography.
You and I both know that any technique requires more than just equipment knowledge to produce world-class images…
You need to master how to re-create your vision with that technique. Otherwise, you're simply shooting blindly into the wind. (that's where all the other long exposure guides fail.)
This guide will walk you through every step with a complete description and a visual reference. This ensures that your technical knowledge will be complete.
Plus! This guide will teach you how to analyze a scene. This will help to ensure that you set up your camera properly, and you will capture the very best composition possible.
Here's just a little of what you'll get inside this guide…
Discover the secret tricks to getting tack sharp photographs with extended exposures
Learn the Honest, no "bull crap", techniques for self-evaluation of your shots: did you get it? Or not?
Clear and straight-forward advice on exactly how to set up the camera gear
Surprising Solutions to getting a great shot in unfavorable conditions (wind)
The dirty secret of light leaks and how to prevent them
Why you need to live and die by analyzing the scene before you take the picture
Why many photographers MISS the shot (exposure time does matter)
Good old-fashioned advice on what gear to buy
Discover the pure magic and Joy of long exposure photography
And so much more!
Take a peek inside the eBook:
"This photograph required an exposure of f/11 at 15 seconds. It was around 1:30 PM in the afternoon. The Long Exposure was achieved through the use of an ND filter and a Graduated ND filter. There were many factors at play. I was trying to get a sharp well-composed image in about a 20-mile an hour gusty wind. Long Exposure Photography is always fun, surprising, and challenging!" – Kent DuFault
Here is some more of what you'll learn-
Learn about the "heart" of the Long Exposure Photography setup- ND Filters.
Discover how to properly use a tripod with lengthy extended exposure times.
Refine your knowledge- by knowing "exactly" what equipment you will need to produce these amazing long exposure shots.
Study up on "Recommended Camera Settings".
Techniques for "spotting light" where no light exists!
Become an expert on "How to Choose the Proper Lens" for Long Exposures.
Turn yourself into a ninja at dealing with "Unfavorable Environmental Conditions".
Gain knowledge on whether you should make that shot color- or monochrome- learn the secrets.
Discover the "Key Element of Creativity" for long exposures.
Learn why your choice of shutter speed could "Drastically Alter Your Composition"!
Imagine showing your friends and family your own, gorgeous long exposure shots.. And imagine other photographers online, seeing your shots and jealously asking you: "How did you do that?" That's where you'll be after reading this guide!
Right now, you can jumpstart your Photography- And Grab a copy of this amazing guide ($40 value)-

For the very special introductory price of

just $19!
Don't hesitate and miss out.
Don't attempt Long Exposure Photography without this training. You'll be disappointed.
Master the techniques taught in this amazing guide, and then unleash your creativity to the world.
What are you waiting for?
Click the orange add-to-cart button below, grab your copy, and I'll see you on the other side!
WARNING–Offer Expires Soon!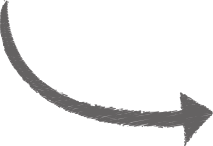 Click Add-to-Cart Now to Get Your Copy of The Guide + Cheat Sheets for FREE!
Was US$40.00 Today Only: $19
Join more than 73,000 photographers from around the world, have used our guides to dramatically improve their photography skills.
Plus, if you order now…
You'll get two awesome bonuses:
FREE Bonus #1: The Long Exposure Set Up Cheat Sheet
A printable guide for your camera bag to ensure you don't forget a step when setting up.
Value: $10.00


FREE

For The Next Few Customers Only!
(don't miss out)
FREE Bonus #2: Filter Factor Cheat Sheet
A printable chart for useful reference when you're out shooting.
Value: $10.00


FREE

For The Next Few Customers Only!
(don't miss out)
This offer is for a limited time only!
PICK UP THE GUIDE TODAY
For JUST $19.00 USD
Get "The Complete Guide to Long Exposure Photography" and the "2 Printable Cheat Sheets"- for less than the cost of a meal for 2.
Remember, Your Photzy purchase is ALWAYS covered with:
Our

365

-Day Risk-Free Money Back Guarantee.
You have a full 365 days to give the guide an honest effort, do the assignments, and if you feel it hasn't helped your photography, just shoot a quick email to cservice@photzy.com and we'll refund your payment in FULL.
So you don't have to make the final decision right now. Just sign up to reserve your spot, get a full 365 days to see if you like the guide, and then make your decision. That's how much we believe in our training. We challenge you to find a guarantee this strong!
WARNING–Offer Expires Soon!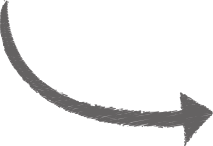 Click Add-to-Cart Now to Get Your Copy of The Guide + Cheat Sheets for FREE!
Was US$40.00 Today Only: $19
Join more than 73,000 photographers from around the world, have used our guides to dramatically improve their photography skills.
Hear what other photographers

really

 think about our guides:
Kent has such a great teaching talent, he makes it easy to understand and follow.

I especially like how he describes different "what if" scenarios, and how sometimes a minor change can make a huge difference. Being a voracious reader, I have read about most subjects in one way or another, but never has one had the impact on me that Kent's book has. I have read it from beginning to end, and will read it again and again…

Renate S.
As someone who is neither a beginner or any where near an expert this is a great insight into light in photography…Extremely valuable. Will keep going back to it. 

Gurdeep D.
…An excellent primer for those serious about photography and a useful reminder for those of us who may be getting forgetful or careless.

Stan M.
I found Kent's ebook of tremendous help. I have been applying the techniques in all my conversions. Everything that I have read of Kent's is full of great information. Keep the lad writing.

Stephen C.
The book is a concise and helpful resource, beautifully illustrated. Simple language with good examples. Logical progression…

Mary M.
Why Should You Trust This Guide?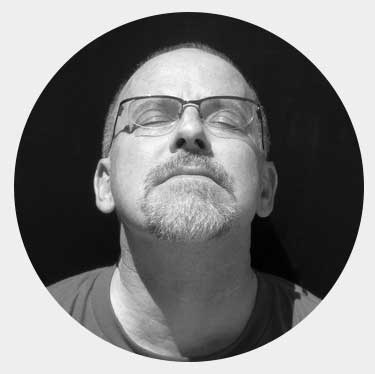 Kent DuFault (The Author) became a photographer in September of 1974. He operated a commercial photography studio for three decades, and while doing so, he worked for numerous Fortune 500 Companies.
His images have won numerous awards, and they've been published in magazines and advertisements around the world.
But more importantly – Kent has helped thousands of photographers like you, with his various best-selling books. He has an incredible teaching method. It's simple to follow, easy to understand and never boring. Imagine sitting down with an old friend for a fireside chat. That's what learning from Kent is like.
"There is a story behind the image you just looked at (above). It's the first Long Exposure Photograph that I ever created. Now, I want to clarify… Long Exposure Photography is not night photography. It isn't star trails. It isn't light painting.
It's about taking a brightly lit situation and altering things to "mix" a low light effect within a brightly lit scene.
When I first started creating long exposure images- my wife and I would huddle behind the camera holding our breath and then literally squeal with delight when we saw the preview image pop up! That's no lie. It really is that much fun."
"A snapshot steals life that it cannot return. A long exposure creates a form that never existed." - Dieter Appelt (Acclaimed German Photographer)
You'll love your results. It takes time, and energy, to acquire these skills on your own. Take advantage of an expert who has already done the hard work for you.
You'll be far ahead of your competitors after studying the guide, and then slipping the two CHEAT SHEETS into your camera bag. 
Avoid wasting hours of effort- by having the knowledge that you need, up front!
We're looking forward to seeing your best efforts!
Click the orange add-to-cart button below now, grab your copy, and I'll see you on the other side.
WARNING–Offer Expires Soon!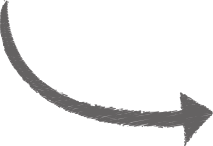 Click Add-to-Cart Now to Get Your Copy of The Guide + Cheat Sheets for FREE!
Was US$40.00 Today Only: $19
Join more than 73,000 photographers from around the world, have used our guides to dramatically improve their photography skills.
You really only have 2 options:
OPTION#1 You keep doing what you're doing now, keep getting the results you've been getting, and continue praying that you'll figure out this long exposure thing  ...Or...
OPTION#2 Take control of your photography right now. Grab this proven guide. And let a world-class teacher give you the skills and knowledge you need, to master long exposure photography!
Once you have the information, and you begin creating amazing Long Exposure Photographs… You'll truly wonder how you ever got along without it.
It's only $40  $19 for a limited time, and it comes with an unbeatable 365-day money-back guarantee.
Don't procrastinate... Grab Your Copy Now »